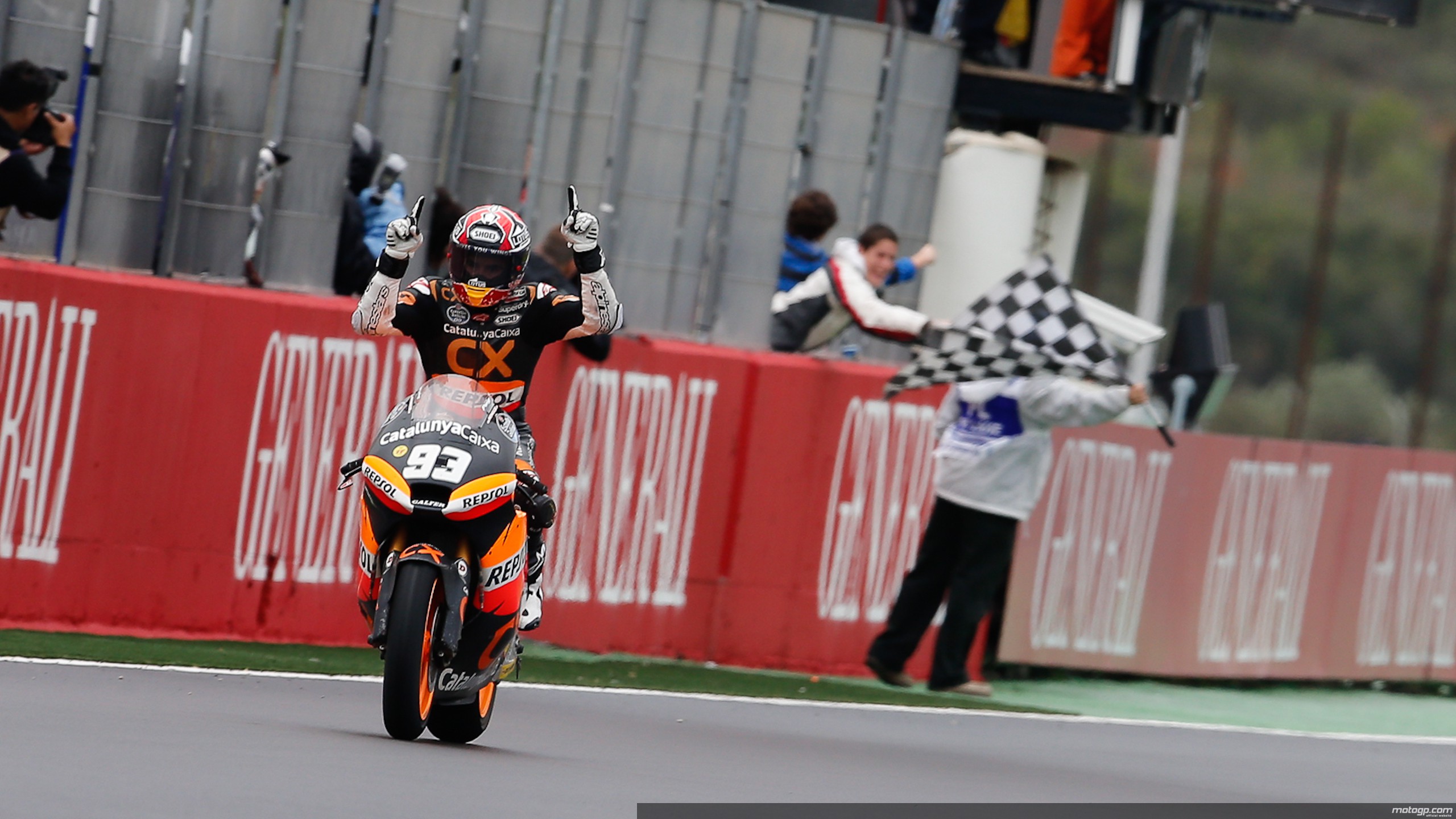 Phew! What a race. Never seen anything like that before. Starting at 33rd grid position and moving up 32 places, thats essentially everyone on the race track to win the race.
Marc Márquez, the 19yr old from Spain, has taken the Moto2 crown and moving up to the GP level. He will be replacing the Casey Stoner, 2011 World MotoGP Champion, for the Honda team. Am sure the existing GP riders will be aware of what he is capable.
For the coming season, will be supporting the Doctor who is back with Yamaha. May be once Doctor announces his retirement you know whom I am gonna owe my allegiance to ;)
This race is definitely worth collecting.
Image: MotoGP