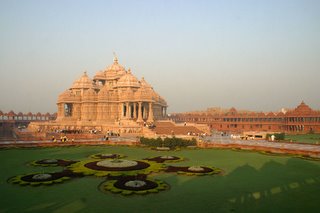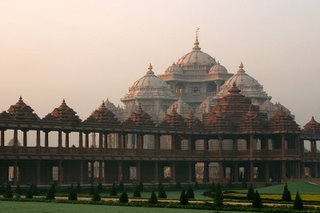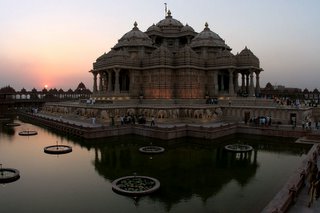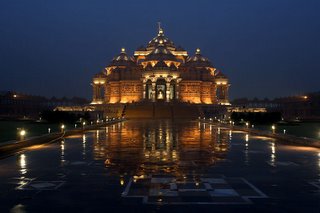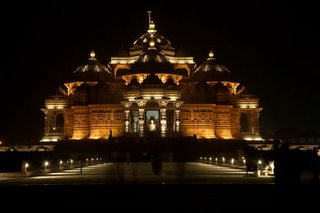 The Akshardham monument, built without steel, is entirely composed of sandstone and marble. It consists of 234 ornately carved pillars, 9 ornate domes, 20 quadrangled shikhars, a spectacular Gajendra Pith (plinth of stone elephants) and 20,000 murtis and statues of India's great sadhus, devotees, acharyas and divine personalities.
The monument is a fusion of several architectural styles of pink stone and pure white marble. Pink stone symbolizes bhakti (devotion) in eternal bloom and white marble of absolute purity and eternal peace. The monument was built after over 300 million man hours of services rendered by 11,000 volunteers, sadhus and artisans.
It is the one of the wonders of the modern world, and the wonders of modern India.
Photograph Courtsey: BAPS | A monument to India | Monumental Hindu temple