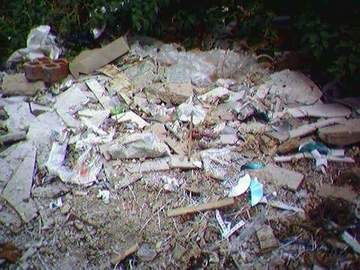 I found this eyesore next to an upcoming MNC in the Suburbs of Bangalore. May be we *Indians* don't care or don't know to keep our envirnoments clean, but what about companies who are setting up their shops in the city, don't they care for them either? As far as i am concerned, i avoid littering the city 99% of the time (not 100% b'coz of my values / instincts ;) ) and at times i try to educate my fellow citizens.

Keeping our surroundings clean lies within our reach and we cannot give lame reasons for this & blame others. Remember the adage "Charity always starts at home", similarly, by keeping the surrounding of our homes/offices clean, the city would remain clean by itself.

The onus is on each and every individual for keeping the city clean, so please keep (y)our city clean.